KINGMAX great towels is very durable. It is made from premium AA quality microfiber materials, which not only have better cleaning features, but also extend the service life.
Especially with the real composition of 70% PES and 30% PA, the cleaning ability is great. Even after hundreds of launderings, the terry towels are still soft and fluffy.

The other important point is the KINGMAX's signature of reinforced machine-made edges with high-quality lining and high density of stitching, all of which ensures the shape of KINGMAX towels would not easily change even after high temperature machine washing and drying procedures.
Repeated washing will not weaken cleaning ability or water absorption capacity neither.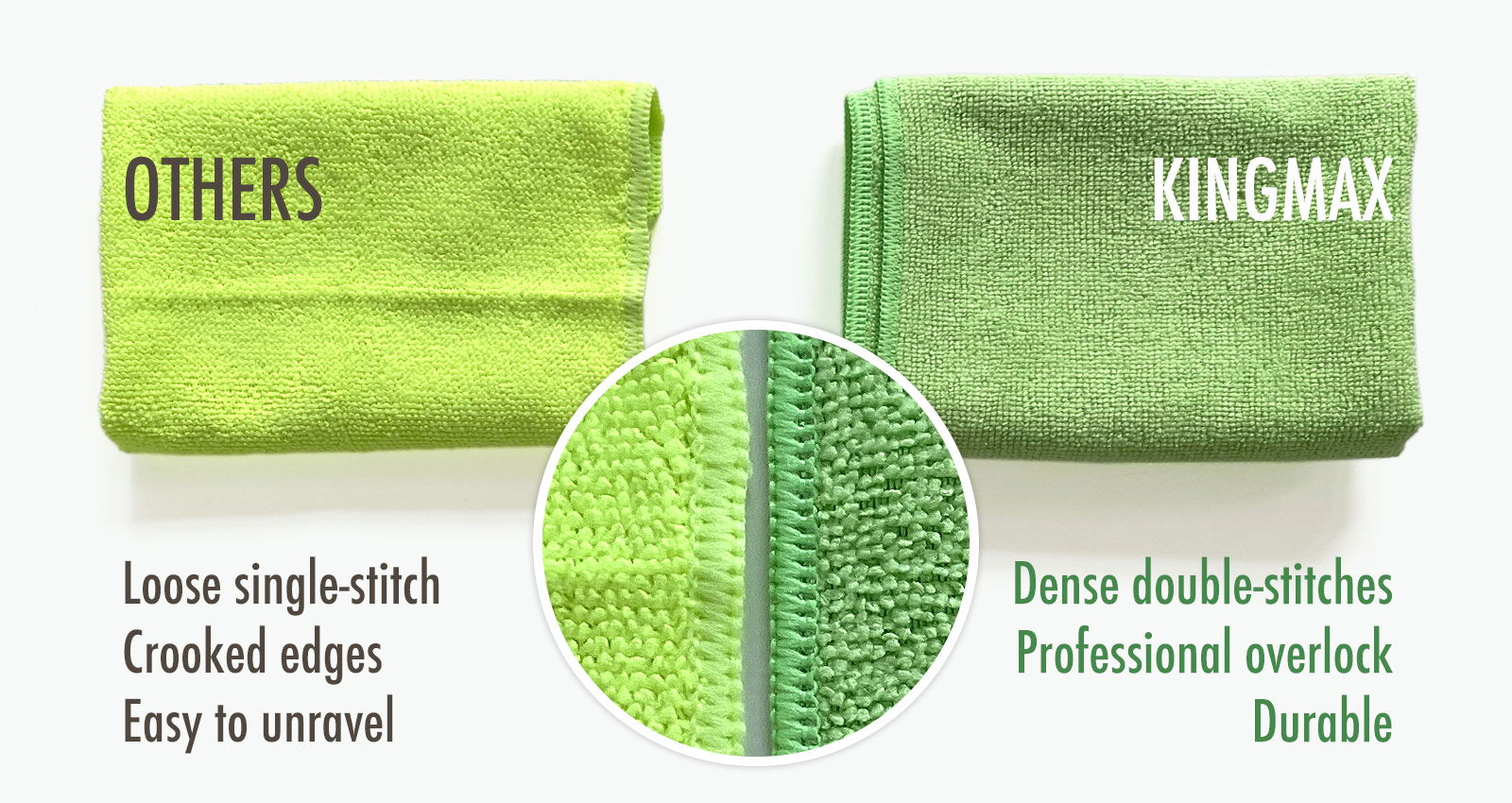 With proper care, microfiber cloths should withstand laundering over 300 times and this is reasonable for normal towels you can find in the supermarket. KINGMAX microfiber towels, moreover, have a better performance to guarantee 500 times of laundering, which is equal to 8 months of services counted by two times of laundry in one day.
The long-lasting feature of KINGMAX microfiber great towels helps to massively reduce the waste of disposable towels or kitchen tissues used in the cleaning work, therefore save a lot of cost and money.
This is also a big step to start our own contribution to save resource, reduce waste and protect the ecosystem.

AFTER 200 TIMES OF LAUNDRY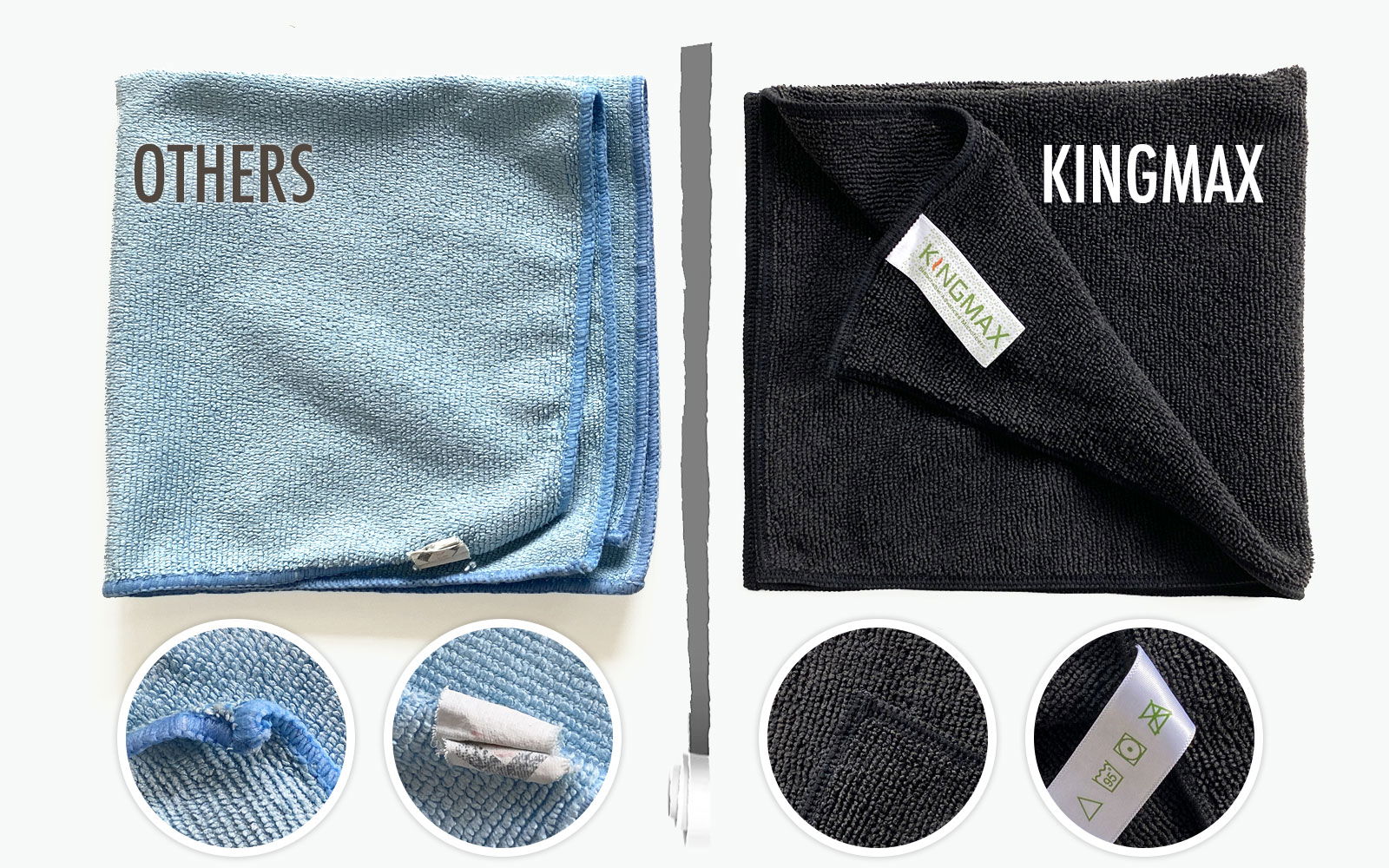 Liquid absorption till 200 washes