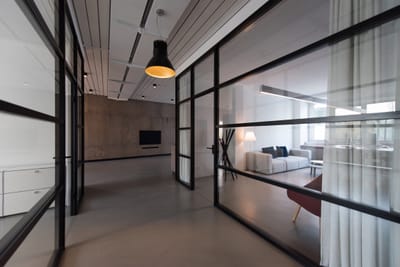 ​Leading the Cleaning Industry: Your Trusted Microfiber Solution Provider

In the fast-paced and ever-evolving world of cleaning solutions, one company has consistently risen above the rest. With an unwavering commitment to excellence and a relentless pursuit of innovation, Kingmax has set the industry standard for microfiber cleaning cloths and mops. As a global leader, they embody the values of "Clean, we mean," setting new benchmarks in professionalism, innovation, sustainability, and customer satisfaction.

The Genesis of Excellence

Kingmax was born from a simple yet profound idea: to redefine the way the world cleans. They understood that traditional cleaning methods often fell short in efficiency, sustainability, and performance. With this mission in mind, they embarked on a journey to revolutionize the cleaning industry.

"Clean, We Mean" - A Commitment to Excellence

At the core of Kingmax's philosophy is their mission statement, "Clean, we mean." It's not just a tagline; it's a promise to their customers. Every product they create, every solution they offer, is a testament to their dedication to providing the cleanest, most efficient, and environmentally responsible cleaning tools. For them, "clean" is not just a word; it's a way of life.

A Vision Beyond Imagination

Great companies are guided by even greater visions, and Kingmax is no exception. Their vision is a powerful and inspirational beacon: "Professional, Innovative, Sustainable, To be the World Leading Supplier in Cleaning." It encapsulates the essence of their aspirations - to lead the world in cleaning solutions. Here's what this vision means:

Professional: Kingmax approaches cleaning with the highest level of professionalism. They understand the needs of their customers, offering expert guidance and superior solutions. Their professional team and products are a testament to their commitment.

Innovative: The heart of Kingmax's success lies in innovation. Their team of forward-thinkers and problem-solvers continually push the boundaries of what's possible in the cleaning industry. They're not just keeping up; they're staying ahead.

Sustainable: Sustainability is the cornerstone of Kingmax's vision. They recognize the importance of responsible business practices and are dedicated to creating cleaning solutions that reduce waste and environmental impact.

Values That Define Kingmax

The values held by Kingmax are not just words; they are the guiding principles that underpin every action and every decision:

The Super or Nothing: It's not in Kingmax's DNA to offer anything less than the best. They believe in delivering superlative quality, superior performance, and excellence in every product they create. For them, mediocrity is simply not an option.
Setting Industry Standards

Innovation, professionalism, sustainability, and uncompromising quality - these principles have elevated Kingmax to the pinnacle of the cleaning industry. Their commitment to these values is reflected in their comprehensive product range.

Microfiber Marvels: Microfiber is at the heart of what Kingmax does. Their cleaning cloths and mops are not just ordinary; they're extraordinary. Infused with the power of microfiber, they offer unbeatable cleaning efficiency, durability, and versatility.

Environmental Responsibility: As champions of sustainability, Kingmax places a significant focus on reducing waste and environmental impact. Their products are designed to be eco-friendly, ensuring a cleaner world for generations to come.

Professionalism Redefined: When you partner with Kingmax, you're not just getting cleaning solutions; you're getting a professional ally dedicated to your success. Their expertise and commitment to their clients are second to none.

Innovative Excellence: Kingmax's pursuit of innovation knows no bounds. They continue to introduce groundbreaking products and cleaning solutions that challenge conventional cleaning methods.

Unparalleled Customer Satisfaction

At the heart of Kingmax's success is an unwavering commitment to customer satisfaction. Their dedication to excellence extends to every aspect of their business, ensuring that every client feels the impact of their professionalism and innovation.

Tailored Solutions: One size doesn't fit all, and Kingmax understands this. They offer a range of customizable solutions, ensuring that each client's unique needs are met.

Global Reach: With a worldwide presence, Kingmax is equipped to serve clients across the globe. Their global reach ensures that their mission of cleaner, more sustainable cleaning methods is a reality worldwide.

Customer Support: Kingmax doesn't just provide products; they offer unwavering customer support. From guidance on the best products for your needs to post-sale assistance, they're with you every step of the way.

The Path Forward

As Kingmax continues to shape the cleaning industry's future, one thing is clear: their commitment to excellence and innovation knows no bounds. With a vision to be the world's leading supplier in cleaning, they're committed to delivering unparalleled professionalism, innovative solutions, and sustainability that truly makes a difference.

So, the next time you think about cleanliness and sustainability, remember the name Kingmax. They're not just a manufacturer; they're a promise, a vision, and a commitment to a cleaner, more sustainable world. Welcome to the future of cleaning. Welcome to Kingmax.

​